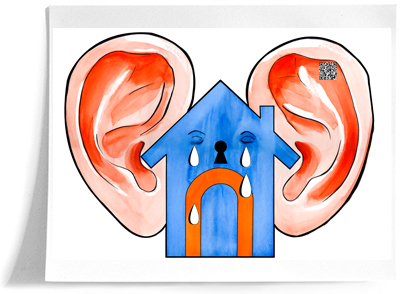 EMOTIONS GO TO WORK
A gallery installation that includes five films, and numerous objects (2016)
An installation that investigates how our emotions and feelings have been turned into commodities and instrumentalized by global corporations. It asks what does the future hold in store for a world where people are treated more and more like things, while the billions of gadgets that make up the internet of things are increasingly anthropomorphized, granted agency.
Discover more about this project.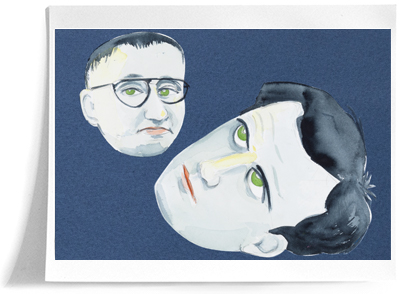 A WORLD REDRAWN: Eisenstein and Brecht in Hollywood
A gallery installation that includes three films,drawings, paintings, architectural models and archival documents (2015)
Eisenstein was invited to Hollywood in 1930 under contract to Paramount. Fleeing from the Nazis, Brecht arrived in 1941. Both attempted the impossible, to challenge the formulas of the motion picture industry, to create works that were popular and radical. Through films, drawings, architectural models and archival documents, this installation explores their unrealized film scenarios "Glass House" and "A Model Family in a Model Home" and reimagines their ideas for today.
Discover more about this project.
Read reviews: The Brooklyn Rail and The New York Times